One working day
2014
series of artist books

One working day is a series of actions performed in different countries over a period of time. This series of actions/ works consist on opening a job position: hiring an unemployed person for writing repeatedly the same sentence for one 8 hours. Each person is paid according to each State's minimum wage.
Barcelona, España. Sagrada Familia Public Library. 03.02.2014.

Your wish is my command.





San José, Costa Rica. Private office. 27.12.2013.



I sell frustration, not relief.





Wrocław, Poland. Academic office. 02.04.2014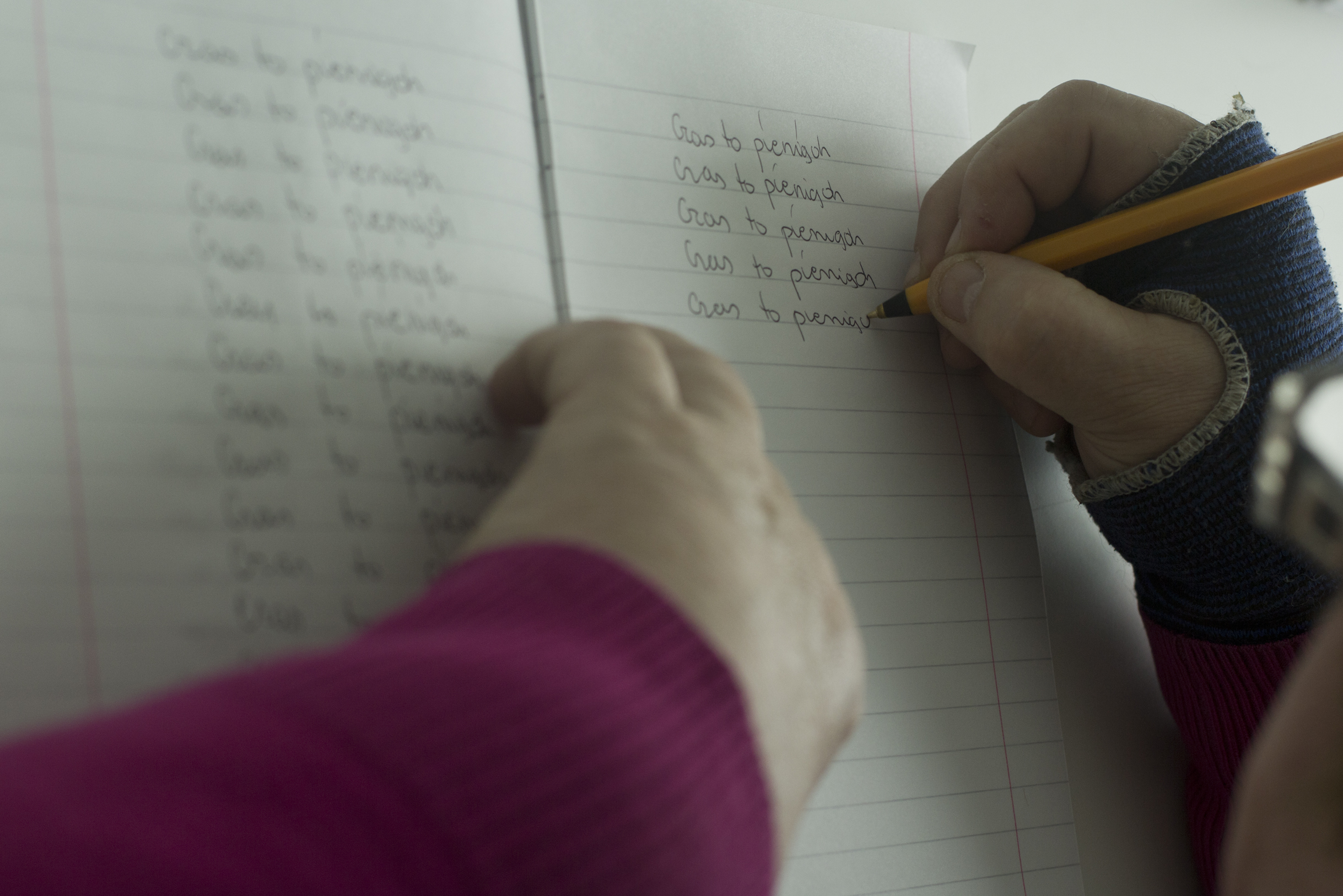 time is money/ el tiempo es dinero
Exhibition view. Neon gallery. Wroclaw, Poland.