M I L P A Collaboratory
The Milpa was the aztec technique of agriculture and common in Central America based on collaboration, entanglement and concatenation between different plant species and social groups. It stands for sustainability and biodiversity providing food and multiple harvests throughout the year without degrading the soil as opposed to the extractionist and capitalist-colonial forms of mono-culture. The milpa consists on a small parcel of land with mixed and entangled crops of corn, beans and pumpkin that grow together creating specific forms of collaboration based on its particularities and allowing other species to join producing further interrelations. In the milpa one thing connects with many others. One on/for/along/with/towards each other.
The milpa is a model for collective forms of research, art practices, pedagogy and micropolitics.
It is based in inhabiting prepositional forms of relation as well as friction and contradiction. Developing a sense of porosity in resonance with past forms of social organization.
We are concerned with investigating ecologies of care and repair; spaces and practices that foster that which is unpredictable, thinking-with others, exploring non-hegemonic forms of knowledge, making place and time in-common and surveying notions of well-being as the interrelationship between psychic, social and the environment.
foto by Ivan Juarez
MAKING MILPA Graphic workshop.

October 2020. Mutant Letter Press. Wrocław, Poland
Collaborative print and drawing workshop (commisioned as part of the publication Za Zine edited by Za Group and Krytika Polityczna).

"
How might a gathering become a happening?"
The Making Milpa workshop continued exploring collective forms of print (initiated together with Mauricio Herrero for SPAM) yet modifying and expanding it's method towards
listening
,
haptics and drawing
,
walking and talking, improvisation
and the use of
letterpress
.
In collaboration with artists
Emilia Gręziak, Ivan Juarez, Vinicio Libardoni, Dagmara Swietek and Varvara Tokareva.
Wandering and walking unaccustomed routes in the city.
Opening discussions and conversations around the city.
Mapping by listening.
Touching. Haptics and drawing.
KAMIKAZE
(Divine Wind or What a body can do?)

2019
9 day performance, map-installation, conversation, listening.
Eugeniusz Geppert Academy of Art and Design
Wroclaw, Poland.

I´ll enter the exhibition space without knowing what I´ll be doing or showing during the time of this exhibition.

Unknowing will be the starting point for learning and a processual experience unraveling from improvisation. Each day a different action towards (un)framing and reframing. Against anxiety for self-production. Instead a continous exercise towards listening, sharing, thinking-with the other and making place -here and now. To stand upright is the most upright. I know there are expectations and the space might look empty, this is fine even though it may be disappointing ... The space transforms, empties itself and carries on. I hope we can have a cup of tea and conversate during the time being. ¨




The power of ignorance
must be given credit for its activity
A temple to the God of Ignorance
And guardian creator of confusion
should be built. -Sun Ra




A body can...learn to stand still.
My mind tries to anticipate to itself out of anxiety for doing.
S:¨No time...sorry.¨ A compulsive flight into the future.

L. approaches the space, we are alone. Seems a bit accelerated and confused as the space is ¨empty¨. Asks me if Im installing or preparing a exhibition, I go on to say this is the exhibition. I offered a cup of tea to start conversating. His thoughts seem to be somewhere else but here.
A body can...listen.
A body can...make place.
A body can...breath for and with.
M. approaches with curiosity and sits to have a conversation. The contemporary as the space of possibility for building context for the here and now. For things to happen and come-forth in its modesty and simplicity.
S. came in today. He asked me if he could draw on the walls as he likes to draw on any posible surface. Tnen pulled a thick graphite pencil and drew one single dancing line across the space touching every wall and corner.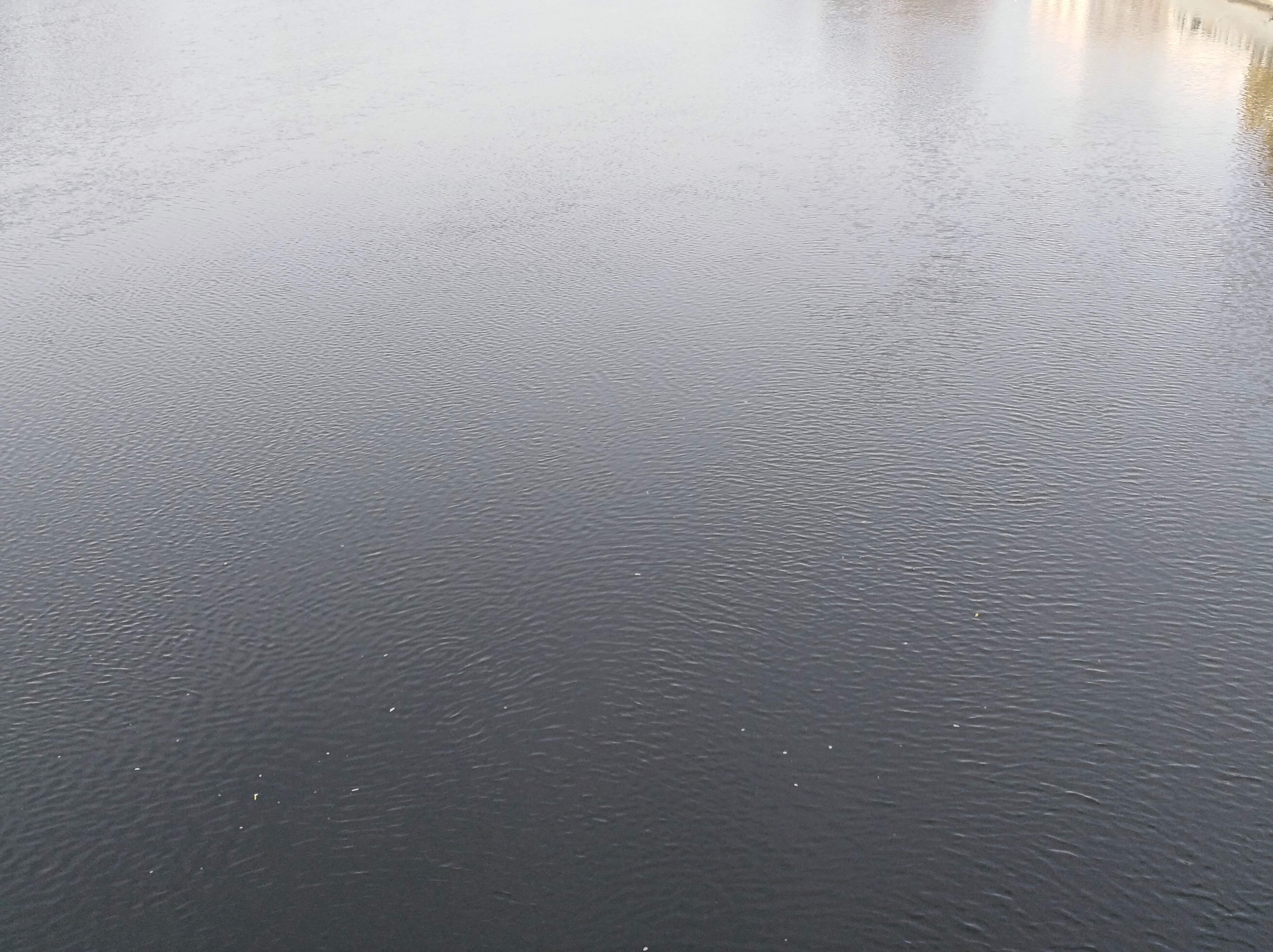 Children protest workshop. A group of children in a school field trip pass by. I invite them to use the space for a protest. The came in and started discussing on a common issue to make the protest.
S:¨Can´t tell if it is building or collapsing?¨
M. comes and we read randomly different theatre scritps until we start to have an improvised conversation.
A body can stand in the twilight. Standing upright is the most upright.

Ƨ P A M
A collaborative project conceived by Diego Gutierrez Valladares and Mauricio Herrero.
2019-2020
digital print, network, exhibition and workshops.
Casa 49. San José, Costa Rica.


ƧPAM is a collaborative network for thinking through maps and mapping. An digital archive of cartographies is available for all participants. By accessing the Project folder, participants can download and modify the files, each participant must modify or intervene at least one file with techniques of their choice. Once modified the image files must be uploaded in a digital format back to the cloud account. Finally the participant must share the link to the folder with as many contacts as possible, along with the following instructions facilitating the continuation of the process.
INSTRUCTIONS
1. Access ƧPAM's Dropbox:

https://www.dropbox.com/sh/78u7khlycsbcw4m/AADhejQgawaHUwL4e27cZJH3a?dl=0
2. Select one or more images, copy and modify them. Modification/ intervention technique remains open to the participant. For images keep resolution at 300 d.p.i. and .jpg format.
3. Upload the modified archive(s) back to ƧPAM´s Dropbox.
4. Share Dropbox access with as many other contacts along with these same instructions.
CASA 49. San José, Costa Rica.
20.02.2020
Images collected from global participants were printed to conform a single map and montage made of digital prints and lasercut matrixes. Following this montage a workshop as extension of the piece was organized to collectively intervene the prints by drawing, collective printmaking and carving of matrixes. The result is a new montage and exhibition where the audience is allowed to take pieces of the Map under the condition to continue intervening the images, sending it by postal service to new recipients and repeating the action.
Artists and collaborators:
Ioannis Anastasiou, Ivan Juarez, Pawel Drabarczyk, Sepa Sama, Jumana Hamdani, Varvara Tokareva, Alessandro Valerio Zamora, Luis Durán, Thomas O' Grady / Calero Nation, Sergio Caballero, Mariela Richmond, Flavia Sánchez Cabezas, Kinga Bartniak, Majka Dokudowicz, Juan Pablo Meneses, Rafael, Audi Chamorro, Sonia Sánchez Avelar, Carmen Razo, Karen Clachar, Inova Walker.
Paleontology of the Present
Fossils and Monsters

2018
installation
laser prints on marble slabs
dimensions variable
From Chauvet and Altamira to electric screens and the internet, the history of comunication could perhaps be considered as the progressive enlightening of the stone.
Its inversion creates a different time, an interval much more opaque and dilated. Congealed and heavy. Silent noise. A ragpicker that collects an impossible accumulation from the daily debris; a fossilised beehive or an arqueological archieve that rests for a future after the cease of the internet.
MTG Krakow Triennial 2018. Immersed in Images Main Exhibition. Bunkier Sztuki. Krakow, Poland. July, 2018.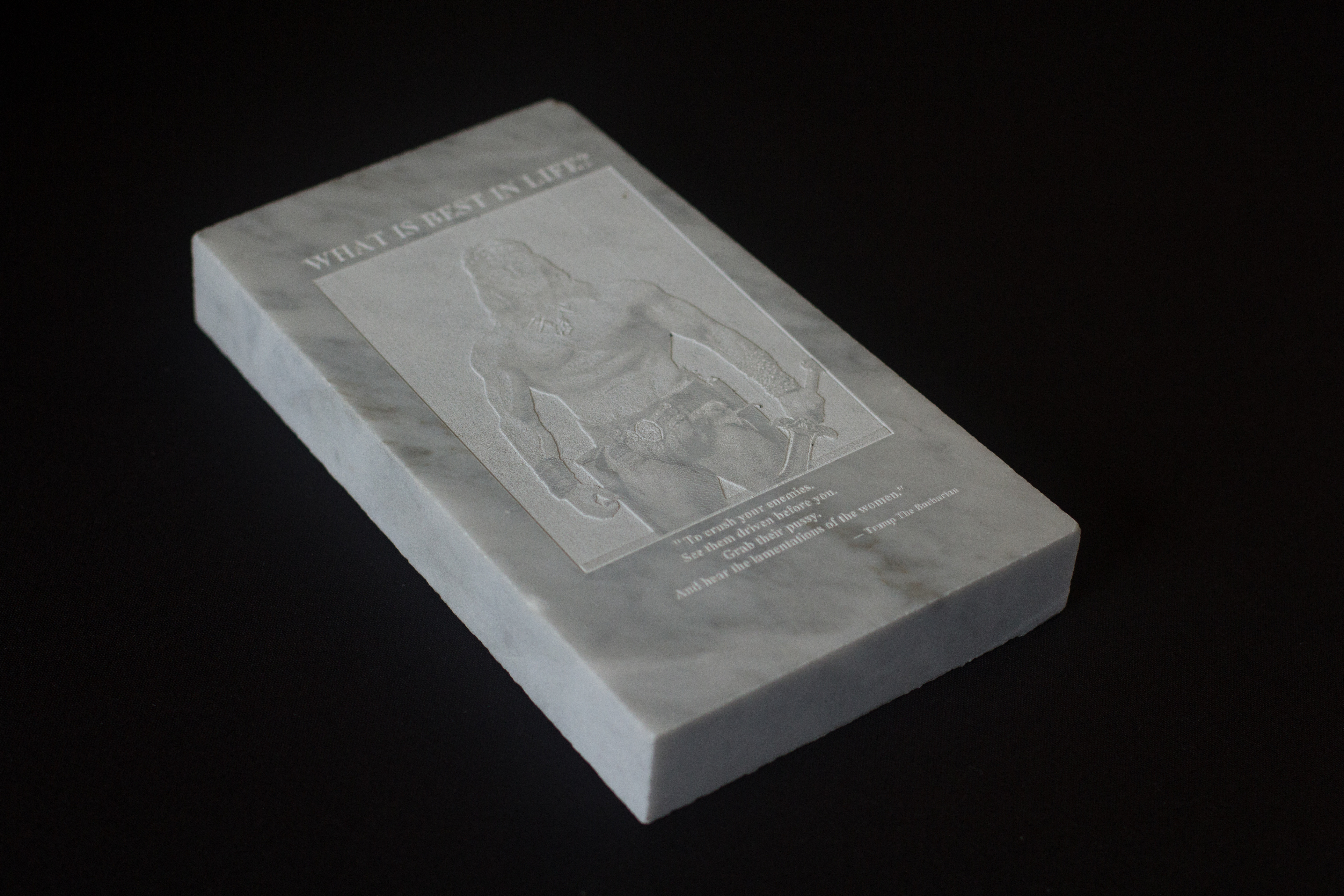 Archipielago

2019
Drawing and chlorophyll
Map and Territory Exhibition
Centre for Applied Arts and Innovation
November, 2019
Trans_actions
2012
paper currency, silkscreen, video
Installation, performance
MTG Krakow Triennial 2012


Bunkier Sztuki Gallery of Contemporary Art

Krakow (Poland), 2012.
Authentic banknotes €5 bank notes are silkscreened on one side with an photosensitive ink. The result is the progressive and complete darkening upon one side of the banknote when exposed to direct sunlight in an accumulative period of time (25min). The project questions value and legitimation within cultural production and economic systems, either by directly paying with these altered banknotes and inserting them into circulation or by a self-reflexive gesture that presents the struggle for legitimacy and value vis a vis the roll of the Jury that selects, evaluates and installs.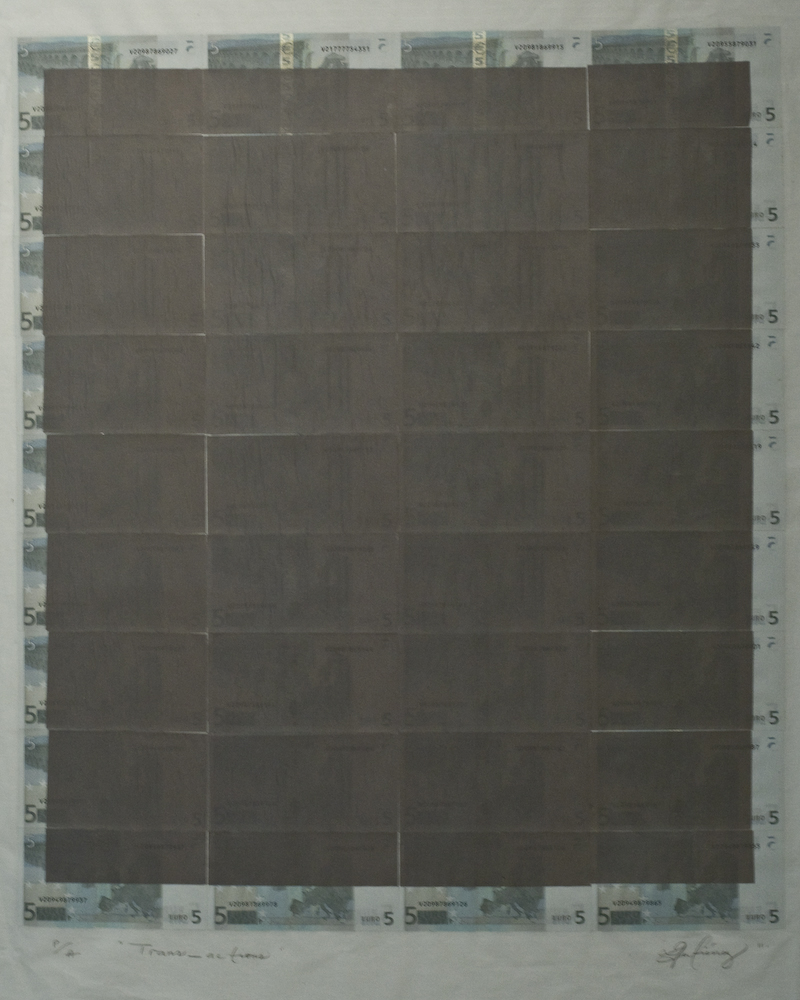 36 authentic five euro bank notes, box.
Chine colle on kanawara paper, photosensitive silkscreen.
Dimensions 65 x 55 cm
A/P
36 authentic five euro bills silkscreened with a photosensitive ink submitted to competition (MTG Krakow International Print Triennal). When exposed to direct light, the ink starts a progressive and complete darkening upon one side of the bills for a period of aprox. 30-45 min. The piece is sent seal and unexposed to light inside a Black box accompanied with special Instructions: This lit must be open and removed ONLY by members of the JURY upon the moment of selection and decision process.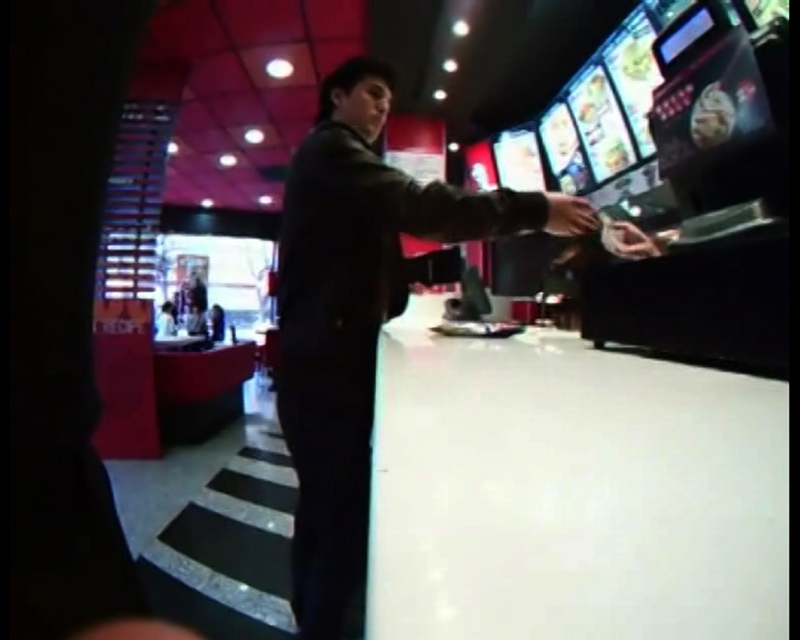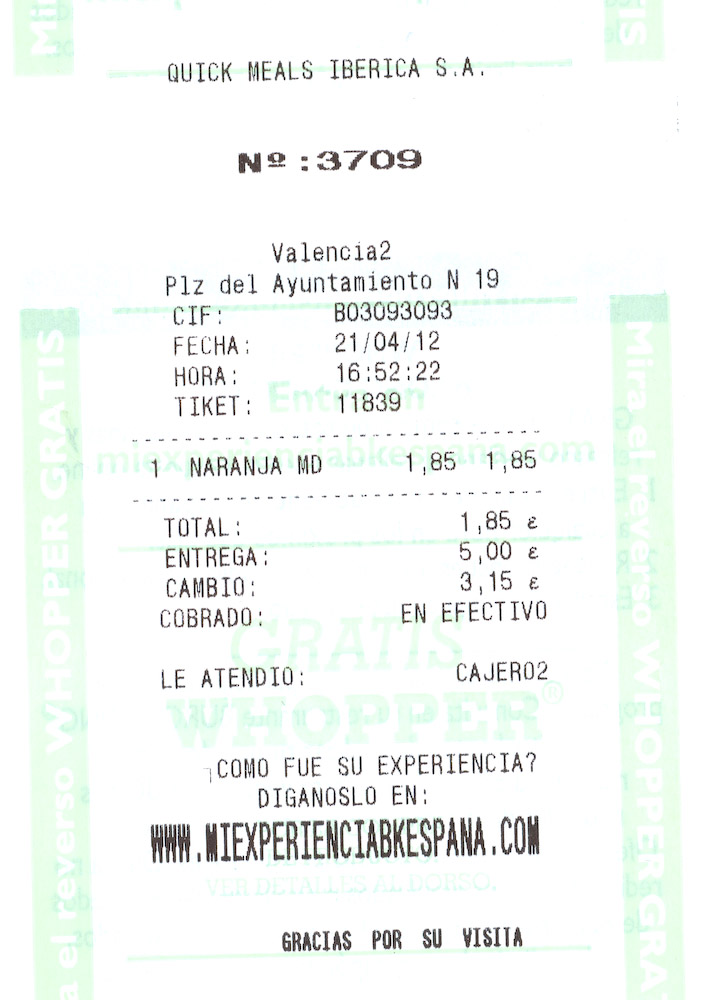 One channel DVD video

Printed comercial paper receipts corresponding to 20 "trans_actions" in the city of Valencia, Spain.
25 single authentic five euro bills silkscreened with same photosensitive ink, are used to pay in comercial transactions on public space and inserted into monetary circulation system. This actions were documented on video as well as the silkscreening process upon the bills.